Children are invited to learn, play and explore in a secure environment where they can confidently tackle new situations and discover their surroundings.
It's our goal to help nurture our students to improve the emotional and intellectual growth.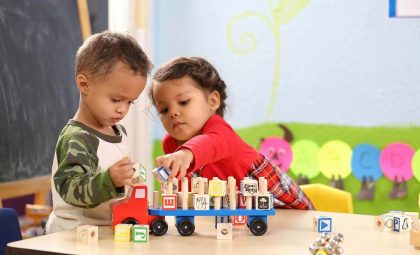 These are important Social and academic developments that help smoothly transition to Kindergarten.
We help Kids learn how to problem-solve, share, play and learn well together, while their minds are still growing and personalities still emerging.