Of course we would love to meet you and the little one(s) in person to show you around. We will provide you with your enrollment package and go over every detail and answer any question you may have.
Enter your details below and our team will be in touch shortly to book your tour.
Tours can be anytime M-F 9am – 1130am & 3pm – 5pm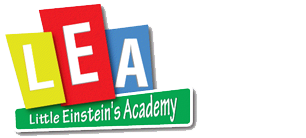 Little Einstein's Academy provides a quality learning environment that enables children to grow and develop. We build a partnership with parents in the care of their most precious possessions.
For more information and guidelines,connect with us on social media
© All rights reserved 2018 By Little Einstein's Academy